BE MY EYES, I BEG MAKE YOU BE MY FRIEND BEYOND VALENTINE'S DAY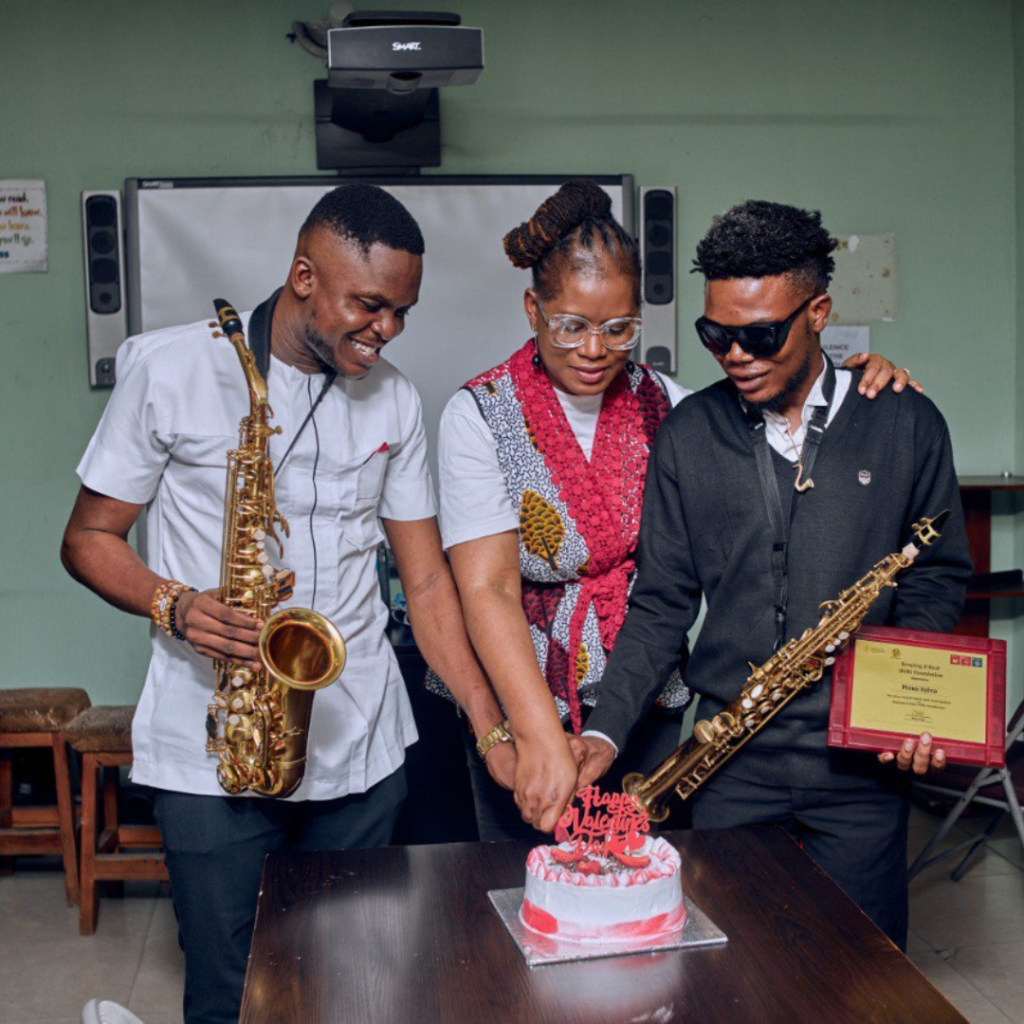 Empathy is indeed a language that even the Blind can see!
The 14th of February is popularly known as Valentine's Day. It is a day when people show their affection to others by sending cards, flowers, or chocolates with love messages to celebrate romantic love, friendship, and admiration.
Valentine's Day is named after a Catholic Priest, Saint Valentine, who believed in the importance of love. He began to conduct marriage for soldiers in secret Christian ceremonies at a time, when Emperor Claudius 11, a pagan created strict laws about what Christians were allowed to do. Claudius believed that Roman soldiers should be completely devoted to Rome, and therefore passed a law preventing them from marrying. Eventually, Valentine's act was found out, and he was jailed for it.
While, in prison, Valentine cared for his fellow prisoners as well as the Blind daughter of the Jailer. He was said to have cured the girl of blindness and that his final act before being executed on February 14th in the year 270 AD was to write her a love message signed 'from your Valentine'. It was not until more than two hundred years later, that 14th of February was proclaimed St Valentine's Day.
Keeping It Real (KIR)Foundation is a disability-inclusive organization and we advocate for and promote the rights of persons with disabilities to be included in developmental and socio-economic issues. One of the major ways we do this is through our It's About Empathy Project which we started in 2019 to create awareness about 'The Discrimination Against Persons with Disabilities(Prohibition) Act 2019 through a series of social experiences and Campaigns such as; 'See Me, Not My Disability'(we had people in our team participate in activities such as crossing major roads blindfolded, walking with Guide Canes and Crutches to experience what the Blind and Mobility –Challenged go through, in order to create empathy). Our Youth employability skills training was disability-inclusive and we had Sign Language Interpreters signing for the Deaf youth. We have been running Sign Language training in our Community Centre since 2014.
Also, we published an Explanatory Guide to the Disability Act, "It's About Empathy," because we believe empathy will foster a disability-inclusive society more than any Act or Law. Then, in December 2019, we hosted 'Dinner in the Dark', an experiential dinner. We invited our Donors to dinner and asked them to pay for one or two of our beneficiaries who are blind or mobility-challenged and have dinner with them blindfolded. The idea was to give our Donors a glimpse of what it feels like to be blind. They had to walk with Guide canes, taste food and tell us what they were eating, and all these were done blindfolded. The experience evoked compassion, empathy, and respect for our beneficiaries with disabilities. Most importantly, it promoted disability inclusion and created awareness about the Disability Act!
In August, last year, we had a team bonding session and decided to have 'Breakfast in the Dark.' Our special guest was Ruth Nwa-Jesus, our visually- impaired volunteer who guided us through the experience of having breakfast blindfolded. We enjoyed the experience so much that this year we decided that the best way to celebrate Valentine's Day was to host another Breakfast in the Dark! So, on the 14th of February, we extended invitations to some of our volunteers like Pious Sylva (our Blind Volunteer Music Artist), Prince Kufre and his team of blind artists, and our volunteers without disabilities. Indeed; It was beyond Breakfast in the Dark. It was a time to share love, foster empathy and promote disability inclusion. If you want to know what the Blind go through while performing mundane tasks like eating, walking, and dressing up in complete darkness, try this social experience!
Breakfast in the Dark was more than Breakfast, it was an indelible experience for all of us! We danced to Pious' inspirational new music release; 'Be My Eyes'; which promotes disability inclusion, while performing the following tasks; tying and untying shoelaces, walking with a Guide cane, preparing tea, eating our snacks, which were all done blindfolded! We worked together to overcome the challenges of being blindfolded, like not pouring hot water on ourselves, tripping over something, breaking our mugs, and figuring out how to drink hot cups of beverage.
It was a life-changing experience for everyone, especially for our guest Etulan, Pious' sighted friend who had to untie and tie her shoelaces blindfolded. She admitted that the simple; task that she did every day without thinking was quite challenging when she had to do it blindfolded. John Best one of our sighted volunteers said the experience stirred in him deep empathy for persons with disabilities.