Capacity and Sustainable Development
Resource, Reorientation, Inspiration, Support and Empowerment(RRISE)
The projects are focused on giving a hand up to our beneficiaries so that they can lift themselves out of poverty to prosperity.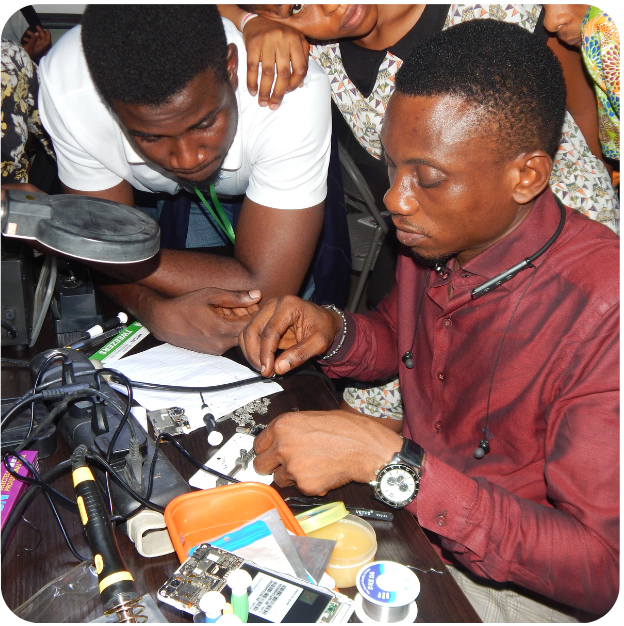 Youth Employability Skills (YES) Project
We train out-of-school, marginalized, and underserved youth with and without disabilities in market-relevant skills (digital skills, vocational skills, and soft skills) so that they can become employable (waged employment or self-employed). Since 2011, we have trained about 1311 youths.
THANK GOD IT'S INSPIRATION FRIDAY (TGIIF)
Thank God It's Inspiration Friday (TGIIF) started in 2014 with the major objective of providing youth in the Amadi-Ama Community with a safe space to network, meet mentors, learn and prepare young people to become productive and engaged citizens. We have reached over 64,863 of these youths.
The Easter Empowerment Project (TEEP) & HOLIDAY EMPOWERMENT PROJECT (HEP)
We train in-school underserved youth during the Easter and Summer holidays on digital, vocational, and soft skills so that they can use the skills to earn money that will support their education. Since 2014 till date, we have trained over 480 beneficiaries.