MENTORS INSPIRING GIRLS TO HARNESS THEIR POTENTIALS ON INTERNATIONAL DAY OF THE GIRL CHILD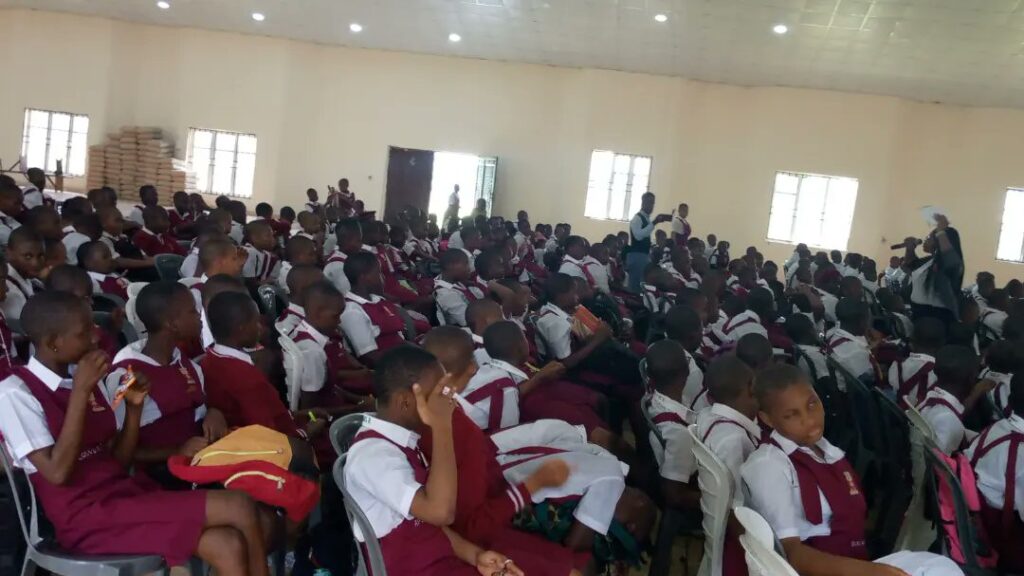 In KIR Foundation we believe in gender equality and that both genders deserve equal opportunities to thrive and become all that they can be. We do this by connecting them to mentors that inspire them to achieve their potentials.
So how do you see girls? We see them as advocates, innovators and change makers! Amblessed Christopher believes that girls are unstoppable and she mentors them to believe in themselves. Young girls like Precious of Federal Government Girls' College Abulloma cannot fully actualize their potentials without Mentors like Amblessed; the Founder of RehobothX Diction Hub.
The International Day of the Girl (IDG), is a movement created by the United Nations to recognize the challenges and limitations of the girl child (13 to 18) and how they can be improved by increasing attention on issues that matter to girls. So, on the 11th of October, KIR Foundation celebrated the 10th anniversary of IDG by hosting a special 'Meet the Mentor Session' with two amazing female Mentors; Amblessed Christopher and Christabel Brown in Federal Government Girls' College Abuloma to inspire Precious and 346 of her schoolmates to prepare for their future by harnessing their potentials now.
Although, the theme of this year's IDG was 'Our Time Is Now- Our Rights, Our Future', we encouraged the mentors to speak to the girls on how they can harness their potentials so that they can have a bright future. Amblessed in the course of her talk with the girls told them; "I was once a student here, but today am here talking to you, because I never gave up on my dreams as a girl child" and that they should always say to themselves; I am unstoppable".
While, Christabel Brown a young Lawyer and a skincare enthusiast motivated the girls to constantly remind themselves of who they want to be. The two mentors educated the girls on their rights and how they can effectively maximize their potentials amidst the stereotypes they face in a male-dominated society. They were encouraged to ignore the negative gender stereotypes about the girl child and her potentials; but instead to focus on their ambitions. Also, the Mentors urged them to always tell themselves that they are 'unstoppable' and focus on becoming whatever they have envisioned for themselves.
Mercy a Senior Secondary School two student said that she was happy that girl children have a right to education and they can be whatever they want to be. While Precious a Senior Secondary School one student said that her dream is to become a Surgeon, she was very grateful to the Mentors for helping her to reinforce her belief in herself.
Thanks to Mentors like Amblessed and Christabel, young girls like Mercy and Precious can know their rights and maximize their potential now in preparation for their future.